Ofsted said: "Children in the Early Years Foundation Stage make good progress. Staff organise engaging activities that interest them in learning."
Welcome to Elm Park Primary School
This Website has been created to answer as many questions as possible that might be asked about our school.
Click on the image below to see a Virtual Tour of our school
We are exceedingly proud of our children, the learning environment and the modern school building.
At Elm Park Primary School we believe it is every child's first chance at formal education and they deserve nothing but the best.
Through our school we aim to grow good people, people who are inspired and excited to make a difference to their lives and the lives of those around them.
Our motto 'Aspiring to be the best we can be!' embodies our whole school ethos and is at the heart of everything we do.
We look forward to welcoming you and showing you around our school.
Ms V Morris
Headteacher
'
School Motto and Core Values
'Aspiring to be the best we can be!'
Achieve
Success
Perseverance
Independence
Respect
Enthusiasm
ASPIRE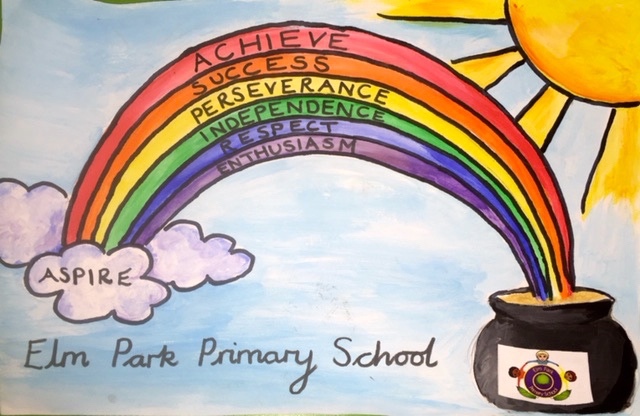 Our Core Value for this half term is Enthusiasm.
New School Lunch Menu click here to download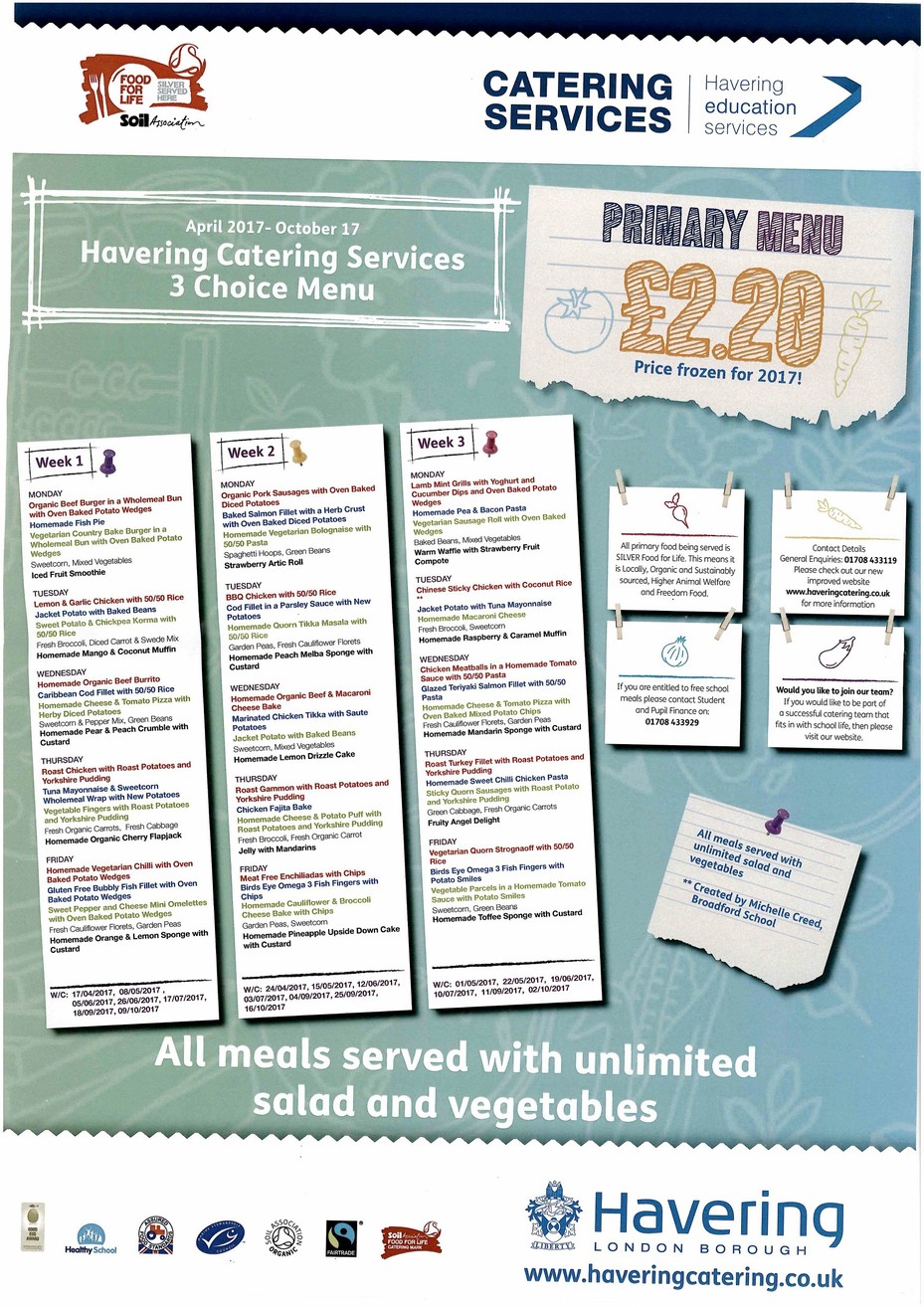 Friends of Elm Park Primary School
Click on the link below for information.
Parents Views
Have a look at one of the parents talking about Elm Park Primary Click on the picture to see what they think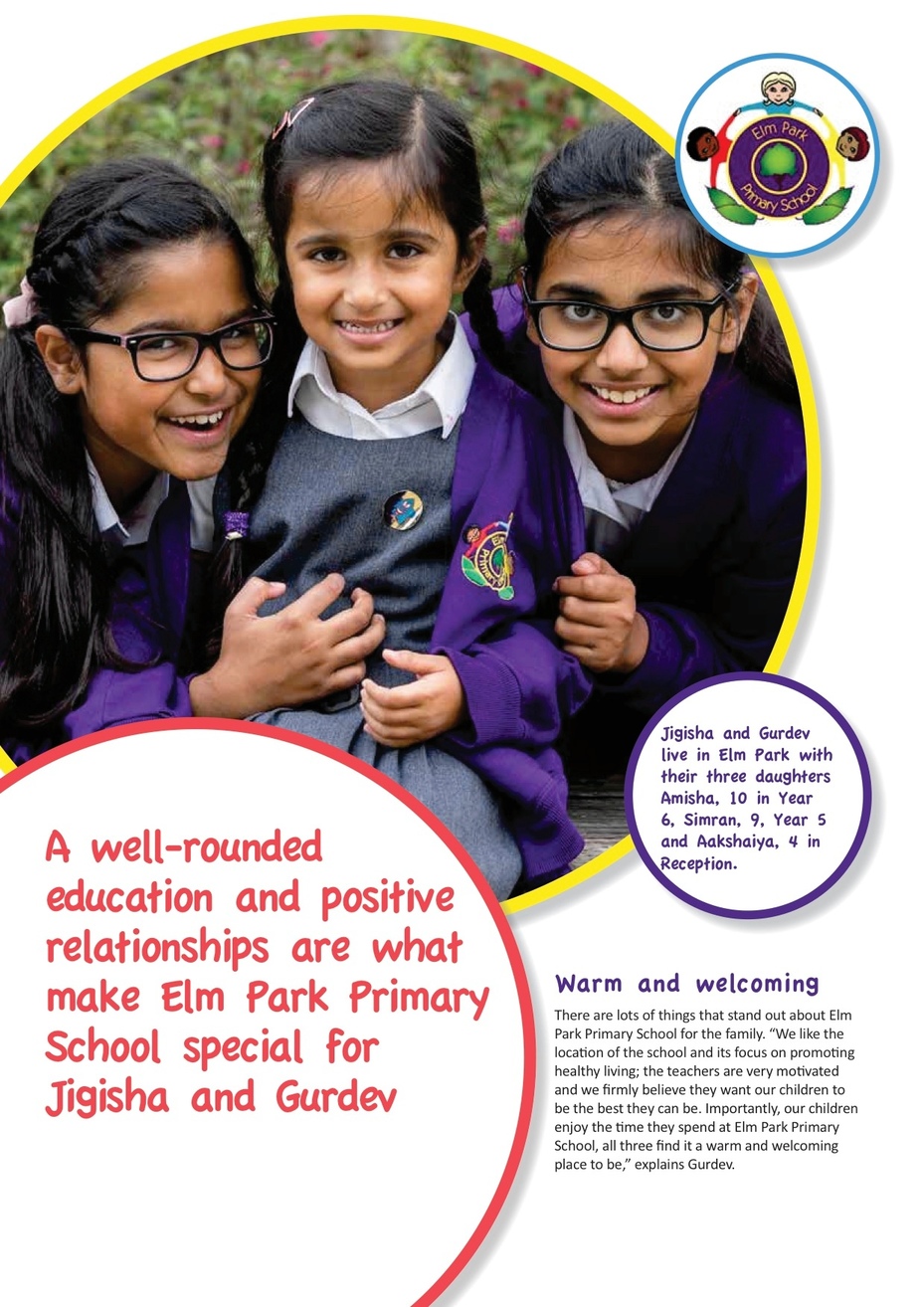 Click on here if you would like to see more parents views.